What is often overlooked and underappreciated are the few venerable institutions that have proven, decade after decade, that they have the right stuff – that ever so elusive formula for lasting success in the restaurant business.
Opened in 1937 and still going strong, Weber's Restaurant and Boutique Hotel, located on the western fringe of Ann Arbor, is a classic example of a good thing gone right.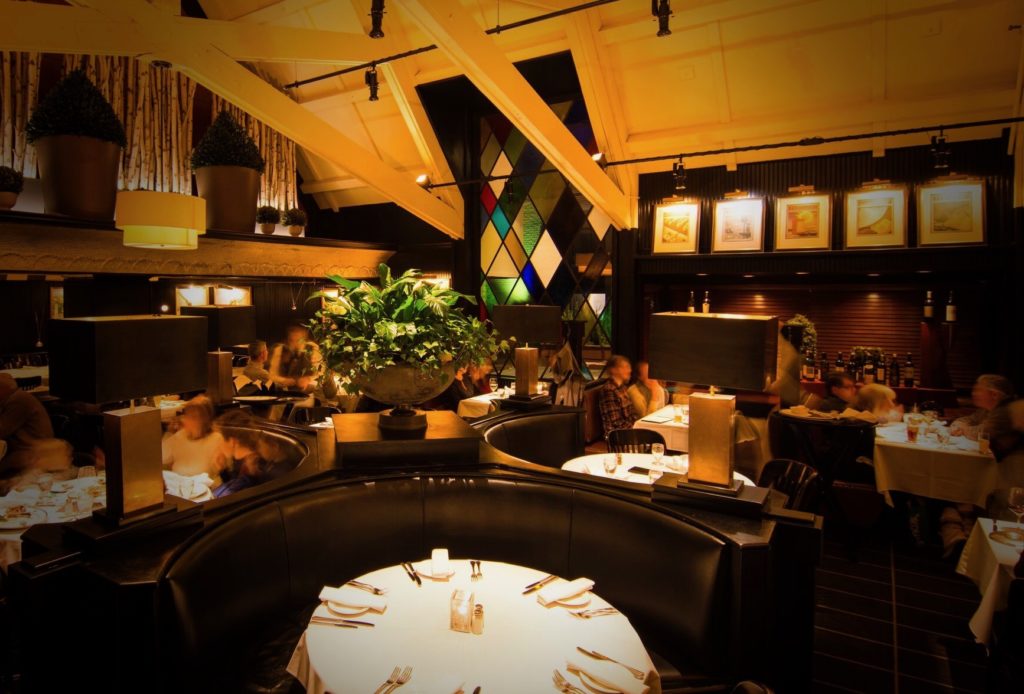 The hotel's iconic restaurant is divided into four distinctly different atmospheric spaces. The Habitat is a local watering hole with large screen TVs, a local bar feel and outdoor patio. The patio is a grotto-like space with dark woods and warm lighting; it's very cozy and comes complete with its own bar, a sixteen-tap Cuvinet wine system and baby grand piano. The Bistro Room, which is adjacent, has wall booths, stained glass panels. I'm told it has THE most requested seats in the house.
The Main Dining Room is the largest and most formal of the four spaces. Its handsome décor lies beneath a vaulted, chalet-style ceiling and includes black leather half-moon booths, sturdy ebony-stained tables featuring armless captain chairs topped with heavy silverware, fine stemware and the ever-classic white tablecloths and napkins. It's a timeless look you don't see very often.
Weber's Restaurant and Boutique Hotel is still family-owned and operated by the Weber family through 3 generations of hands on-stewardship. Brian Weber (a graduate of Michigan State's prestigious Hotel & Restaurant Management Program and Weber's Vice President), is personally overseeing the family's latest menu polishing. In doing so, he's being equally mindful of the restaurant's history and its need for future development.
Now, I know something about how hard it is to fine-tune a 5-year-old restaurant's menu, let alone doing it in as vaunted a restaurant as Weber's. It has a history of nearly 80 years of fine dining and former Chef (Chef Curtis) who developed many of Weber's signature dishes over his 40-year kitchen tenure.
So, what do you do? First, you don't go crazy and make wholesale changes; you make improvements. If you're smart about it, you still keep all the ingredients on hand to prepare a few of those retired favorites (like the Coconut Snow Ball) upon special request. 
As a result, Weber's newest updated menu is an edited blend of their historical favorites, improved favorites and, no doubt, soon to be favorites.
Steakhouse in Ann Arbor: Make Your Reservation!
Are you looking for a great steakhouse in Ann Arbor? Weber's reputation for fine dining began in 1937 with our original restaurant. More the 75 years later, Weber's continues to be Ann Arbor's landmark restaurant, featuring the area's finest prime rib, steaks and seafood.
In the Ann Arbor area? Give us a try! Make your reservation today!
Source: 
http://freshberries.ninosalvaggio.com/chef-pete/restaurant-review-webers-inn/